All news
April 3, 2020
ICMAH Annual Conference 2020 – Deadline Postponed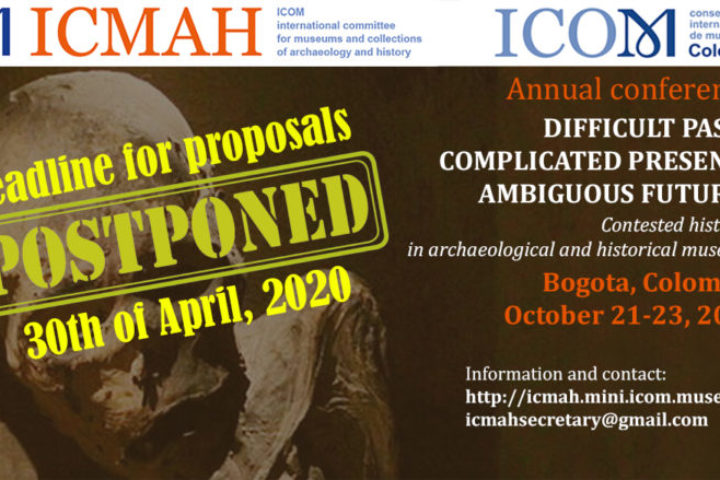 Dear Colleagues,
We hope you and your close ones are doing well in these troubled times. Due to the current events, we decided to postpone the deadline for the abstract submission for our annual conference till April 30th. Depending on further developments of the situation, we may postpone it again or realize it digitally.
Nonetheless, we invite you to participate and send your paper proposals for ICMAH's annual conference:
Contested histories: Saying the unspeakable in museums.
Now more than ever, these subjects matter.
For the Call for Papers, please visit
https://icmah.mini.icom.museum/icmah-annual-conference-2020/