All news
May 11, 2021
ICMAH´S ANNUAL CONFERENCE – DAKAR 2021 Call for papers, Conference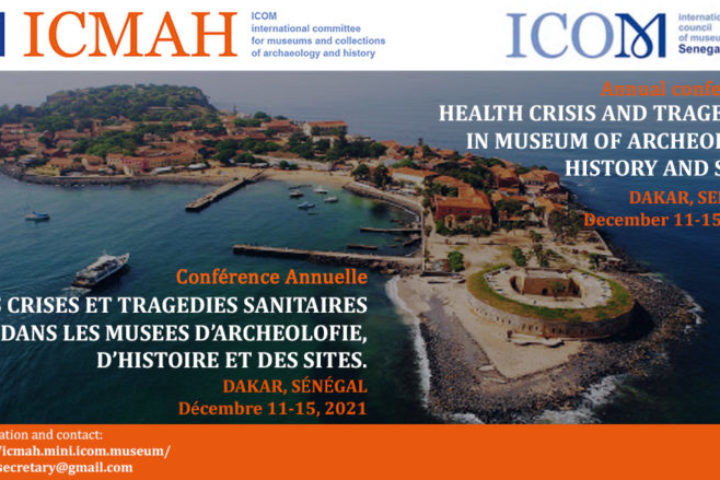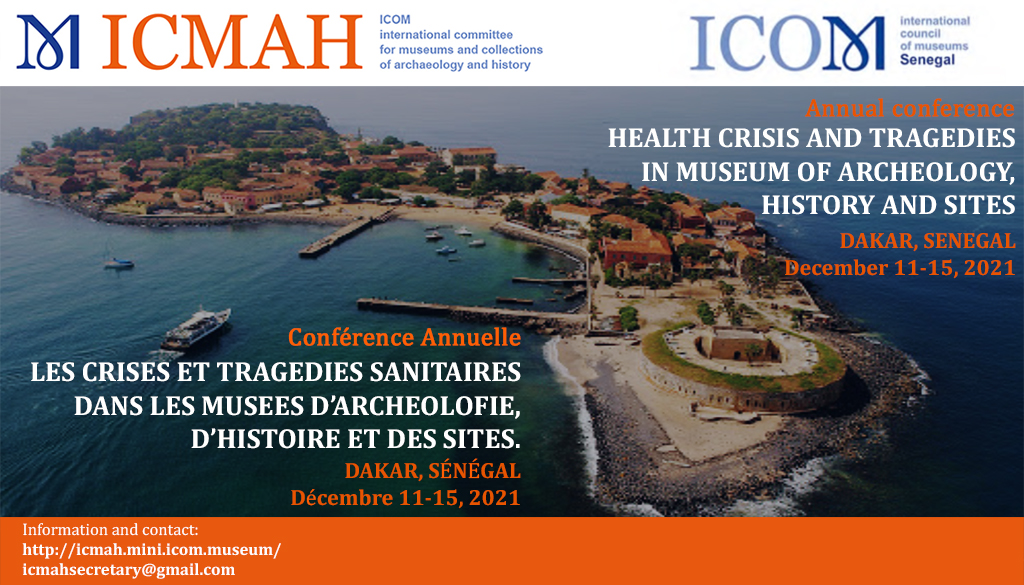 Dear ICMAH Members, Museum Professionals, and Friends,
Health, epidemic, and pandemic crises have affected throughout history a large number of people around the world. They challenge us by their magnitude and the scars they have left on our lands and in our memories. In museums and on archaeological sites, objects and documents have been collected, preserved, and maintained. The analysis of these material and immaterial testimonies informs us about the variations in the frequency of these calamities over time and their various effects on different societies. This year´s ICMAH annual conference aims to reflect on these past crises and tragedies and their impact on museums, to appreciate the role of archaeology and history in providing information about these events, and to address a series of questions related to this topic. This is why ICMAH's 2021 Annual Conference subject is Health crises and tragedies in museums of archaeology, history and sites.
The conference will be held in Dakar, Senegal, on 11-15 December 2021, hosted by ICOM Senegal.
Participants will have the option to attend the event or to join it virtually.
Regarding Paper Proposal and Acceptance, ICMAH is accepting paper proposals until June 30, 2021.
Please click here for the information and the forms of registration for the ICMAH Annual Conference in Dakar 2021.
For any questions and comments please do not hesitate to contact the ICMAH Secretary at icmahsecretary@gmail.com.
Cordially, 
The ICMAH Board