All news
August 12, 2022
ICOM ICMAH Annual Conference 2022, Offsite Meeting, ICOM 26th General Conference Conference, Meeting, Network, Workshop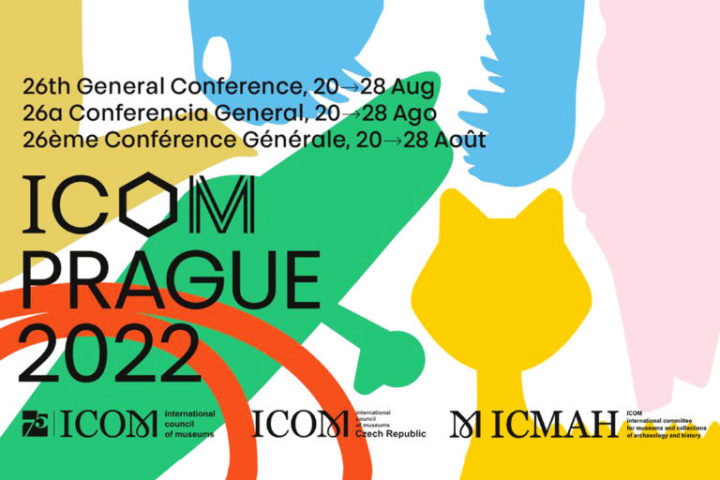 Dear ICOM ICMAH Members, Museum Professionals, Museum Directors, Curators, and Friends
ICOM ICMAH International Committee for Museums and Collections of Archaeology and History is cordially invites you to join ICOM ICMAH Annual Conference 2022, and Offsite Meeting which will be held  within ICOM 26 General Conference _ICOM Prague 2022.
By next week we are going to meet in Prague, excited to share our thoughts and experience about museum work. As a result of the Global Events, ICOM 26th General Conference will be very special, and for the first time the whole conference will be in a hybrid format. Consequently, all the events will be facing some limitations regarding time and space. ICOM ICMAH has prepared an exciting program as follows that we wish all our members will enjoy it.
ICOM ICMAH Annual Conference titled "Rethinking the Power of Historical and Archaeological Museums" A common vision from ICMAH and CIPEG, from 22 to 23 August 2022 –Prague Congress Center, Prague, Czech republic, Hybrid Format (Program is here).
ICOM ICMAH Offsite Meeting and Posters Presentation titled "The Interpretation of Nations' History within Historical and Archaeological Museums" in 25 August 2022 – National Museum, Historical and New Building (Národní muzeum, Nová budova),  Prague, Czech republic, Hybrid Format (Program is here).
If you have any other questions, please feel free to contact Secretary.icmah@icom.museum 
ICOM ICMAH Board looking forward to meet you all in Prague.
ICOM ICMAH Board