All news
June 10, 2022
ICOM ICMAH Call for Posters #ICOM Prague 2022 Call for papers, Publication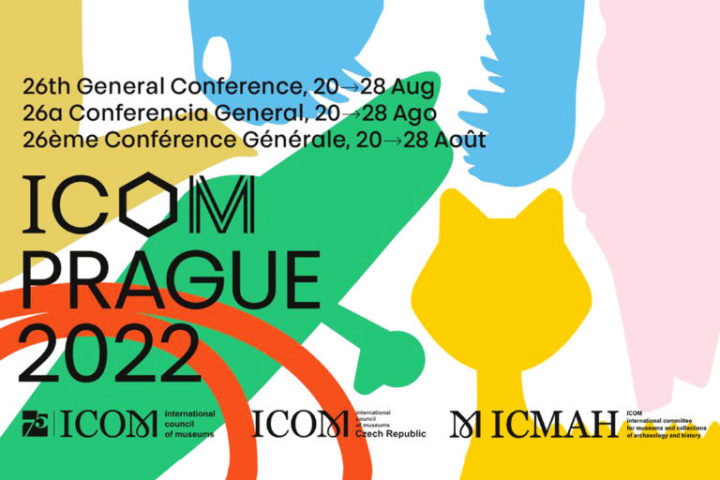 Dear ICOM ICMAH Members, Museum Directors, Curators, and Professionals
ICOM  ICMAH International Committee for Museums and Collections of Archaeology and History is cordially invites you to submit your proposal for the ICOM ICMAH Poster Presentation, which will be held during ICOM ICMAH Offsite Meeting within ICOM 26 General Conference _ICOM Prague 2022, and titled: 
"The Interpretation of Nations' History within Historical and Archaeological Museums"
25 August 2022 – National Museum, Historical and New Building (Národní muzeum, Nová budova), 
Prague, Czech republic, 
Hybrid
 Conference
ICOM ICMAH seeks to explore the ways in which Historical and Archaeological Museums are communicating the stories about the origins of nations through its exhibition. In addition to examining How Historical and Archaeological Museums construct and re-invent nations' history over time? create an informative narrative in relation with its narratives, and How Historical and Archaeological Museums discursively contributes to 'nationalizing' history and cultural heritage so as to Deepen the sense of belonging?
Kindly Find here the full CALL FOR POSTERS with the registration and submission instructions. For submission and full call for posters please visit: https://icomprague2022.gcon.me/registration/1-call-for-posters-registration
Besides, ICOM ICMAH Offsite Meeting will be held on 25th August in the National Museum, Historical and New Building (Národní muzeum, Nová budova), please select it when making your registration for the conference, the full program for the Offsite Meeting will be announced later. We are looking forward to receive your contributions and participation in ICOM ICMAH Posters Presentation 2022.
Best Regards,
ICMAH Board