All news
June 14, 2021
THE ARCHAEOLOGICAL MUSEUMS EXHIBITION TECHNIQUES IN A DIGITAL WORLD DURING AND AFTER COVID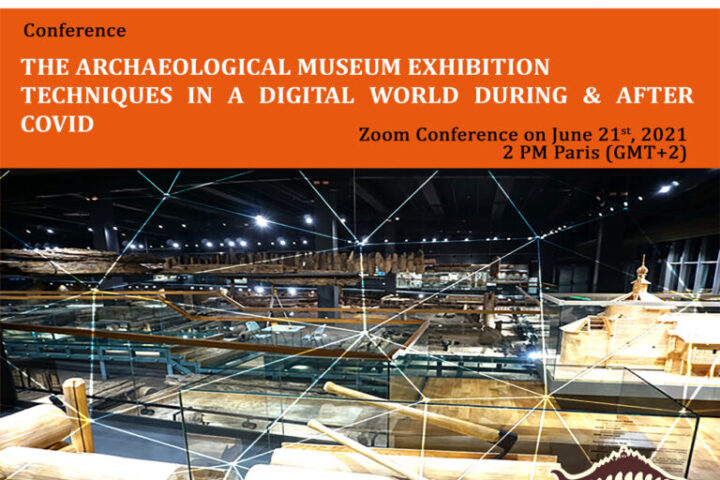 The Covid-19 pandemic affected all cultural life including museums. Many museums were not ready to lose contact with their "real world". Museums were closed, staff started to work from home, no more visitors, no more public, educational, scientific activities… The adaptation to the new situation took relatively short time. The cultural practices changed thank to the digital world during the crisis. In a way, it helped to develop new opportunities and new skills for museums to regain contact with their indispensable public. Standards were changed, the space and time perceptions as well. Museums, as other institutions, rediscovered the potential of digital world by telework, video and audio meetings, virtual exhibitions and online activities, webinars, workshops.
The crisis is still going on. In the time we learned more about virtual connecting, solidarity in between museums and creativity in communication. ICMAH keeps the actuality of the subject and uses the situation as an opportunity to realize online events with parts of the museum world.
This conference created in collaboration with ICOM Russia and the Museum-Reserve Island-Town of Sviyazhsk will mark a memory on those days of pandemic.
The zoom conference will be held on 21st of June, 2 PM Paris Time (GTM + 2) with English-Russian simultaneous translation.
To register and for more information, please visit  https://icmah.mini.icom.museum
or write to icmahsecretary@gmail.com
Please click the link below to join the webinar:
https://us02web.zoom.us/j/85929456055?pwd=UGhlTXBjTlRFemlxS3hvYUU3R0Zwdz09
Webinar ID: 859 2945 6055
Passcode: 409542